Prof. Jan FALKUS, Ph.D.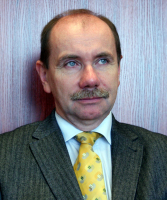 AGH University of Science and Technology, Poland, EU
At the METAL 2017 conference Prof. Jan Falkus will present the invited lecture in session A: Advance Iron, Cast Iron and Steelmaking.
Professor Jan Falkus was born in 1957. Since 1981 he's been working for the AGH University of Science and Technology in Kraków. From 1981 to 1983 he had been working as a young assistant in Institute of Ferrous Metallurgy, AGH University of Science and Technology in Cracow. The academic degree of Ph.D. was conferred in 1990. Since 1999, after habilitation colloquium, he's been working as Associate Professor (2002) of the Faculty of Metals Engineering and Industrial Computer Science. From 2012 up to now he is a Head of Department of Ferrous Metallurgy.
His major research topics are: process metallurgy of steelmaking, ferroalloy and cold model investigations, mathematical process modelling, artificial neural networks.
Professor Falkus is an author and co-author of more than 70 research publications, in mentioned research areas. During his work he's been a Head in many national and international research projects. Professor Falkus is also a plenipotentiary of Rector for cooperation with German Universities.