Dr. Kunio HASEGAWA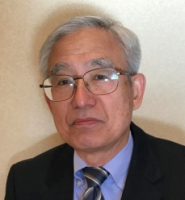 Japan Atomic Energy Agency, Ibaraki, Japan
At the METAL 2017 conference Dr. Kunio Hasegawa will present a plenary lecture.
Dr. Kunio Hasegawa joined Hitachi Ltd. in 1974. During his term at Hitachi, he was visiting professors at Yokohama National University and Kanazawa University. He retired from Hitachi Ltd and joined Japan Nuclear Energy Safety Organization (JNES) until 2014. After disbandment of the JNES, he continues to work at Japan Atomic Energy Agency and Japan Power Engineering and Inspection as non-regular staff.
He is currently a member of several committees of the American Society of Mechanical Engineers (ASME) Boiler and Pressure Vessel Code Section XI. He is an associate editor of Trans. ASME, Journal of Pressure Vessel Technology. He had served as a Chair of Codes and Standards Technical Committee in the ASME Pressure Vessel & Piping Division for four years. Hasegawa has published over 75 papers in journals and 120 papers in conference proceedings. He received Dr. Honoris Causa from Technical University of Ostrava-VSB, a Certificate of Appreciation from Japanese Government Minister, ASME Dedicated Service Award, and over ten appreciations and recognitions from the ASME. He is a Fellow of ASME in 2013.